Harp and Piano Lessons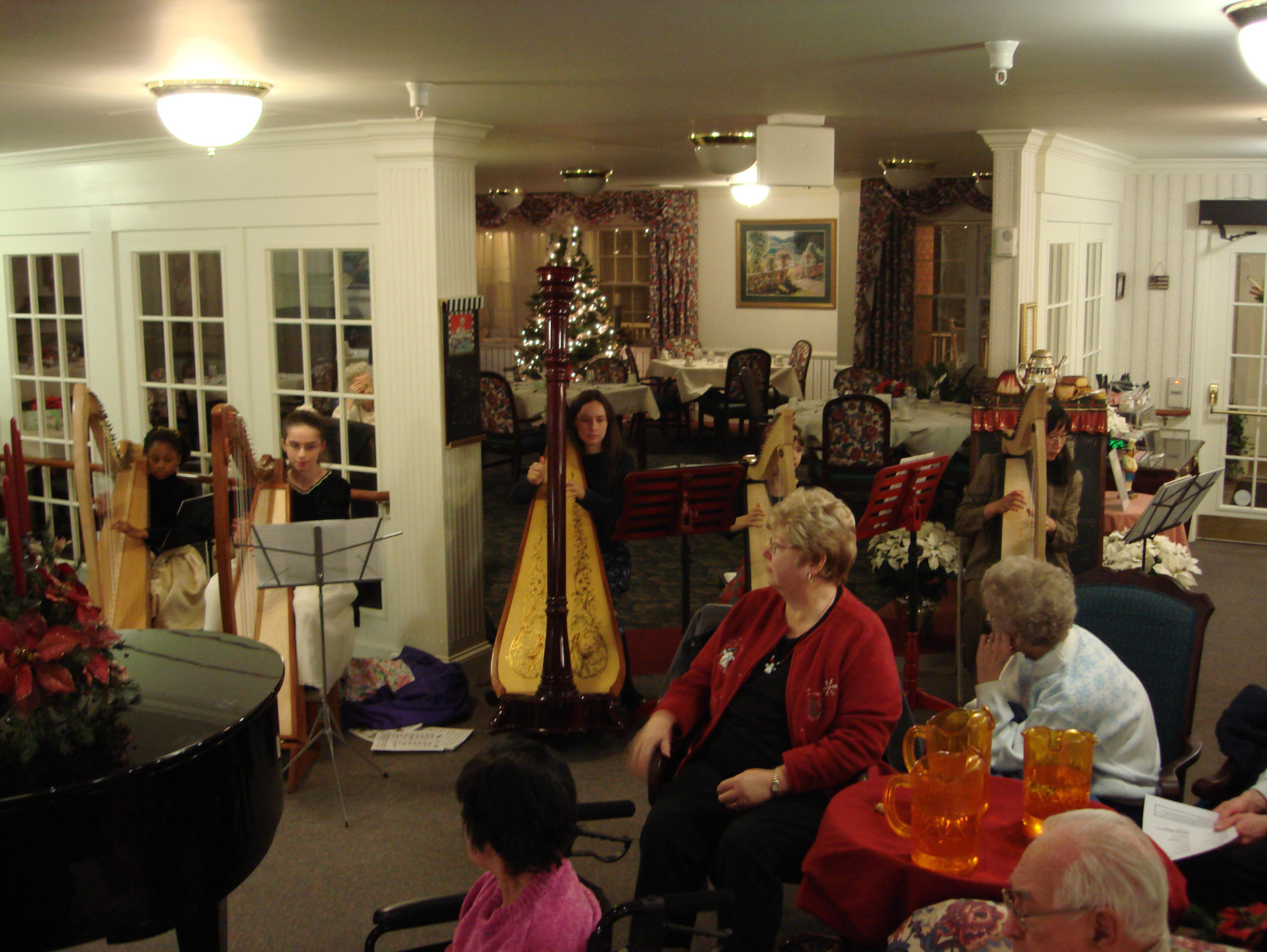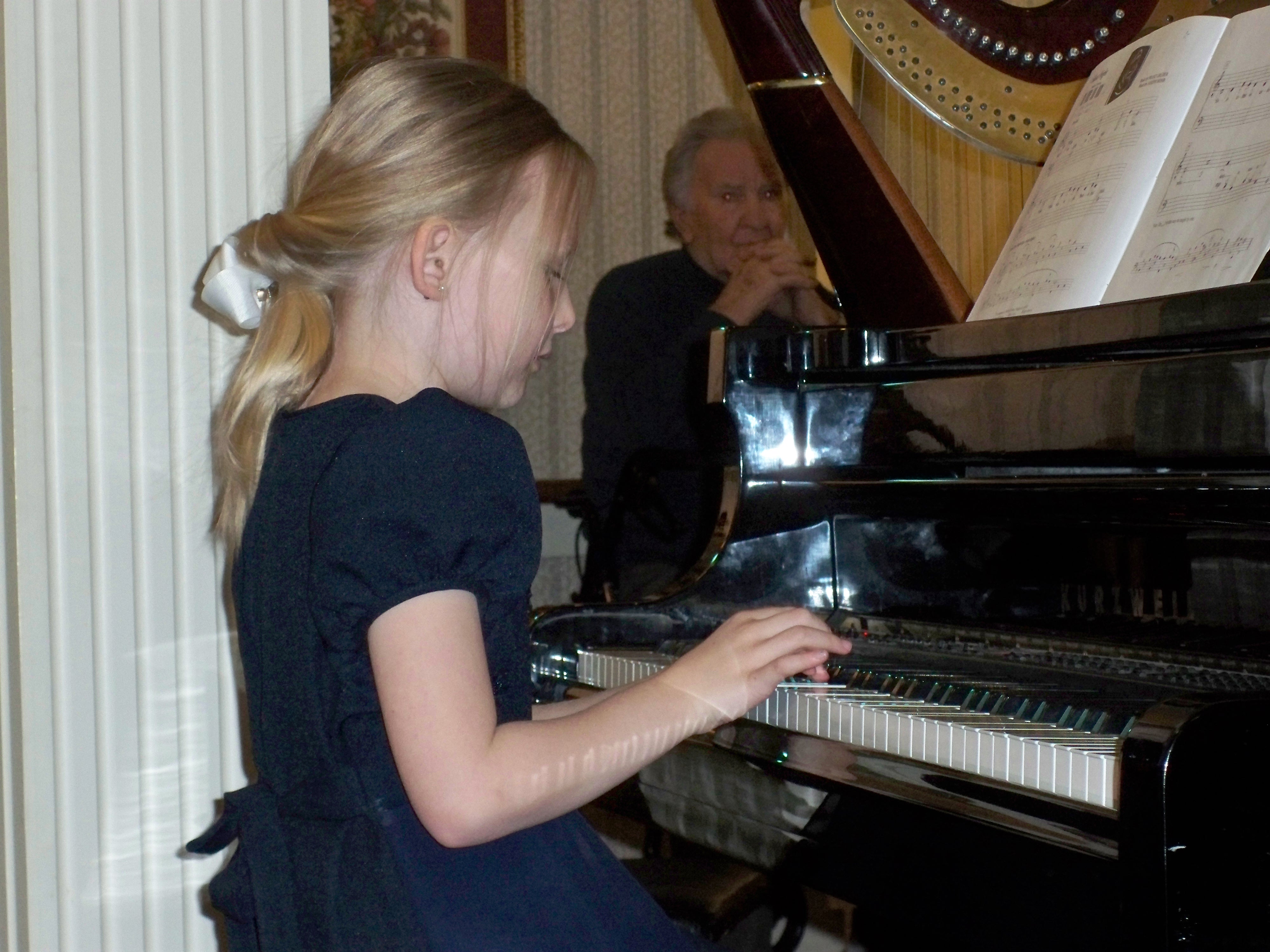 Lydia offers harp and piano lessons in her studio in Croton, on the northeast side of Columbus.
*13 years experience
*2 optional recitals per year
*Ages 4 through adult
*Weekly lessons
Skype Harp Lessons
Even if you don't live in or around Columbus, you can still take lessons with Lydia via Skype or FaceTime. Call or email for more information.
Reviews:
"We have been taking lessons with Lydia for about 8 years total now. My daughter took piano lessons for 5 years and my son for 4 years. Both kids started at about kindergarten age. Lydia also gave piano and harp lessons to my wife for about 2 years. Lydia is very patient and flexible. For example, she is willing to let my son explore songs on the piano that he is interested in, even though these aren't necessarily part of her original lesson plan. Also, Lydia uses the piano dollar approach, which really helps to motivate the kids to work hard. We highly recommend Lydia for piano and harp lessons for kids of all ages and adults!"
Tom B.
"My daughter took piano lessons with Lydia from the time she was in the first grade until she entered Jr. High school, when other interests became a higher priority. She also took 1 year of harp simultaneously with her piano lessons. She absolutely adored Lydia as a teacher, and I was pleased to have her in such skilled, patient and capable hands. I was pleased with her progress and always delighted to hear her perform her skills at the 2 recitals each year. I was a particular fan of the Christmas recital at the nursing home. I loved that it also taught the students a little bit about giving back to others. I highly recommend Lydia."
Lisa B.
"Lydia has taught my son piano for 10 years, demonstrating patience from the time he was three and successfully encouraging him to continue playing into his teen years. She is always professional, punctual, and courteous, and is extremely proficient in communicating her considerable knowledge and love of music."
Angela M.
"Years ago, Lydia was kind enough to try Skype lessons with us, given we are 8-9 hours away from her. We sought a Bible believing, Faith-oriented Christian Harp teacher and she was it! We have been delighted with her teaching, her love for music and for working with the students. We have had the privilege of watching her play in the Orchestra and, traveling the 8-ish hours for Spring and Fall recital and hearing her play with the students and encourage the students on their playing in the recitals. She even recently coached us through a pedal harp purchase and her help was invaluable. We would highly recommend her to anyone looking for piano and or harp instruction."
Leanne P.
"My nine year old son has been taking piano lessons for two years from Lydia. Our experience has been great. She is good at keeping him motivated to practice and make progress thru a creative reward system. She always demonstrates patience and professionalism while working with him. It is a good learning environment for adults and children. I also appreciate her scheduling flexibility."
Lori G.
"Lydia taught my daughter both harp and piano for 8 years. She is an excellent teacher. I could not have asked for better. Lydia is extremely musical, and is professional, yet down-to-earth, kind and friendly. She is very patient and pleasant to be around. She has recorded CD's of her harp music, has played with orchestras, and has attended many music study programs. Her musical ability is superior and she LOVES to share her joy of playing both harp and piano to others. Lydia is also flexible with the pieces she teaches. She is very good at teaching the classical pieces and exercises, but also can teach pop and other genres. She has two recitals a year which are in a relaxed atmosphere but still give the student the performance experience. GREAT TEACHER!"
Anita B.
Harp Lessons and Piano Lessons
Croton, Ohio
Sunbury, Ohio
Johnstown, Ohio
Centerburg, Ohio
New Albany, Ohio
Gahanna, Ohio
Newark, Ohio
Call or email Lydia today!
(614) 607-4337 (call/text)
© 2005-2017 Lydia Weaver Haywood - Columbus, Ohio